Inner Circle
members: Share a personalized version of this article from the
members area
.
As everyone remains hunkered down, our free time is unusually high right now.
While this may stink for the economy, there IS a silver lining…
We're all glued to our phones, which means attention is at an all time high! And THAT's good for one important reason, which is:
It's not the time to fold on your marketing, it's time to double down.
In my opinion, one of the best ways to reach folks is via LIVE Facebook videos.
Nervous about going live? Don't be. Hear me out…
Look, I get it. Putting yourself out there is intimidating if you've never done it.
I mean, what exactly do you talk about in a live video?!?! After all, you don't want to come across as tone-deaf, or worse, opportunistic… especially during a global pandemic.
This is where I can help you — right here and now.
My team and I have come up with 30 topics that you, as a real estate professional, can talk about.
And I want to give them to you for free. After all, we're all in this together.
The topics are framed in a way that'll position you as:
Resourceful
Knowledgeable
Uplifting and inspirational during this unprecedented time
Sure, your personality will play a role, but the topics themselves are massively important in sculpting the overall value and purpose of doing these videos in the first place.
Still nervous about going live? If so, my team is willing to coach you, motivate you, and keep you accountable — IF you want us to.
We have an official "30 Day LIVE Video Challenge"…
But more on that later. First thing's first, which is for you to…
>>> DOWNLOAD THE FREE VIDEO TOPICS HERE
Yes, you'll need to enter your email address to get these. This is to weed out the tire-kickers. Frankly, I only want these in your hands if you're serious.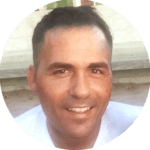 Mike "Jump off that fence!" Bell
Chief Chuckler in Charge
Lighter Side of Real Estate