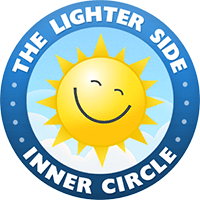 Inner Circle
members: Share a personalized version of this article from the
members area
.
Selling real estate is a piece of cake, right? Show a few homes, scribble some ink on a few sheets of paper, and deposit wheelbarrows full of cash into your bank account. Right?
Not even.
We work hard. We also grind through our own set of unique problems daily — problems most people outside the industry can't relate with. In fact, we've coined our own hashtag: #realtorproblems. Below are some of the truest (and most entertaining) examples out there. Enjoy!
1.
That awkward moment when you can't find the light-switch in the kitchen & your client is waiting.. #realtorproblems pic.twitter.com/BW2t9dfQ5C

— View Pinner UAE (@viewpinneruae) December 3, 2015
2.
Least glam part of my job is picking up Open House signs in the rain … In heels. #RealtorProblems

— Jenny Lopez (@belovedjeni) January 10, 2016
3.
Don't submit an offer and then tell me your client doesn't have the funds to purchase. #CantMakeThisStuffUp #RealEstate #RealtorProblems

— Lisa Brooks (@texaslodestars) November 6, 2015
4.
When your photo and number are posted online. #realtorproblems @TheBrokeAgent pic.twitter.com/uCxRJrnXcE

— Amy (@omgjanne) December 12, 2015
5.
When the neighbor of your #openhouse is yelling & threatening you for someone blocking half their driveway…#realtorproblems

— Kellie Ryan Ventre (@SDrealtorKellie) January 3, 2016
6.
Feeling very "always a bridesmaid" about some of our listings. Like, why would you put an offer on THAT one over ours??? #realtorproblems

— Jody Wright (@JodyInArlington) November 3, 2015
7.
I'm not a mind reader and my crystal ball is broken too. However I am pretty sure 70K less is not going to fly. #RealtorProblems

— Lisa Brooks (@texaslodestars) January 4, 2016
8.
new lead wants to see homes on Xmas eve. I ask if he has a realtor and he says yes but he doesn't want to bother her. #realtorproblems

— Me (@ThisIsWhatISaid) December 24, 2015
9.
When your buyer is looking for the #cooktop #range the seller is offering & this is what you find #realtorproblems pic.twitter.com/BEstHk2IHs

— Christine Williams (@aboutthathouse) November 26, 2015
10.
I want another Jeep Wrangler, but it also needs to get MPGs like a Prius 😪 #RealtorProblems

— Hayden Lee Mills (@Haydenmills) December 23, 2015
11.
Pretty sure I'm a good luck charm for sellers. Every house I show seems to sell as soon as I schedule a showing. #RealtorProblems

— Jessica L Thomas (@RealtorJT) November 8, 2015
12.
"Uh, maybe we'll see this house later. Make sure your windows are rolled up." #RealtorProblems pic.twitter.com/J0ko0LVTNa

— Skip Murphy (@ReallyRedding) November 6, 2015
13.
Them: What's the earliest we can we see that property? Me: How about an hour? Them: Uhhhhh how about tomorrow? #realtorproblems

— Brad Bigelow (@bradbig) December 22, 2015
14.
Just woke up… clutching a highlighter. Didn't realize I brought it to bed. #fineprint #realtorproblems #sleepwhenimdead

— MeghanDeLong (@meghan60626) November 10, 2015
15.
Dear FSBO's , please wear clothes when I bring a client/prospective buyer to your home! #RealtorProblems #Sellers #Buyers #YouGotALaugh

— Tara (@JenkinsJenkinsr) December 17, 2015
16.
Which shoes are rain ready and can still be slipped off like a ninja? #RealtorProblems

— Tara (@JenkinsJenkinsr) December 8, 2015
17.
I never know what day of the week it is. #realtorproblems #realtor

— Jennifer Feinberg (@JenFeinberg) January 14, 2016
18.
A few hours away from closing and simple "broken pipe" has turned into "slab leak." And yet I am freakishly calm. #realtorproblems

— Sally (@sagedesertgirl) January 8, 2016
19.
When a client says "we'll keep searching" after you spend weeks finding the perfect place. What "we"? There is no "we" #realtorproblems

— HelpfulHomeHunting (@helpfulhomehunt) November 24, 2015