FACT: Your ability to attract clients has less to do with your "credentials"… and everything to do with how people feel about you.
As a real estate agent in the "people business", I doubt you'd disagree.
So what DO people think about you? (Particularly on social media).
Are you funny? Interesting? Relatable?
Or are you the opposite of that? :(
Trust me, it matters.
It matters because as an agent, you've been commoditized.
Reality check: Most people think that all agents pretty much do the same thing. In the same way. And for the same price.
That's why you've GOT to stand out from all the rest.
And when you know exactly how to CONNECT with potential buyers and sellers on a personal, relational and emotional level…
… you'll see twice the results than agents who are just trying to sell themselves based on the SAME BORING talking points of "what you do" and "how you help".
Funny or boring… choose wisely
If you're not familiar with me and my story, here's the short version:
My name is Mike Bell.
I used to be a boring agent who couldn't get any traction on social media. I'd stay up til 2 a.m. trying to figure out how to get people to engage with me online. I was sharing stuff from boring real estate websites that was technical and dry, wasn't fun or interesting and made people want to take a nap.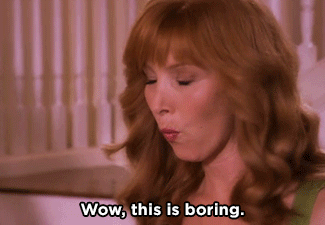 This could not go on.
Something had to change.
So, I made a decision.
I gave myself permission to be fun and interesting. And wouldn't ya' know, that led to the creation of The Lighter Side of Real Estate which is my full-time business where I get to make a living helping real estate agents lighten up.
After I made the change from dull to delightful, the content I was creating went crazy viral. I started getting shares, likes, and comments in the tens of thousands. Our website even crashed (a lot) in the beginning because we started getting MILLIONS of hits per month, and still do.
Fast forward to 2016, and now we get more shares, on average, than freakin' CNN for the articles we publish: