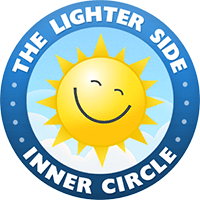 Inner Circle
members: Share a personalized version of this article from the
members area
.
There's a lot of things that drive real estate agents nuts, but twelve things rose to the top when we recently asked The Lighter Side Of Real Estate audience what they'd like to see other agents NOT do.
While these aren't results from a scientific survey, we went through over 1,000 comments and think this paints a pretty clear picture of what agents would like to see change in the industry.
So, how many of these are things you hate and would like to see change?!
1. It's like the kiss of death…

2. People should be able to recognize you when they meet you in person!

3. You better not complain about Zestimates if YOU aren't accurate.

4. It's a waste of EVERYONE'S time.


5. Your clients…your responsibility.


6. It'd be even MORE impressive if they told you how many days instead of years…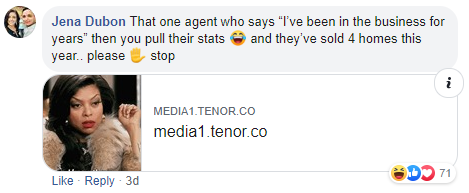 7. Making others look bad doesn't make you look that great either.

8. Yes, we're all busy… But could ya please just let the listing agent know how the showing went?

9. Before GPS, did agents just put in "use a map"? Ummmm, no.

10. As they say, pictures speak a thousand words…



11. Be careful about how the throne is shown!

12. The phone was one of the greatest inventions…use it!!!


…