Inner Circle
members: Share a personalized version of this article from the
members area
.
Ok, so technically it was the Realtor's husband who did the posing, but she IS the brainchild of this unique marketing strategy.
Who is "she"? That'd be Amethyst Albert, a second year real estate agent in the Fort Bragg/Fayetteville, NC area.
In an interview with the Lighter Side of Real Estate, she said she "strives to think outside the box." And we'd have to agree; this is about as far outside the box as you can get. Just take a look!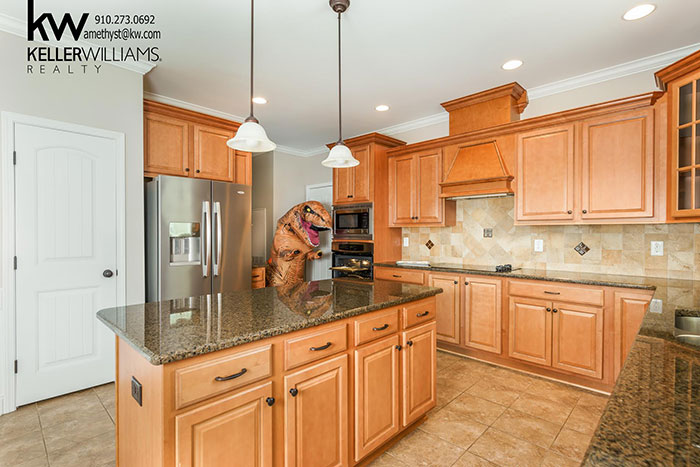 Pin
With T. Rex trending on social media, she decided to stage T. Rex buying a home.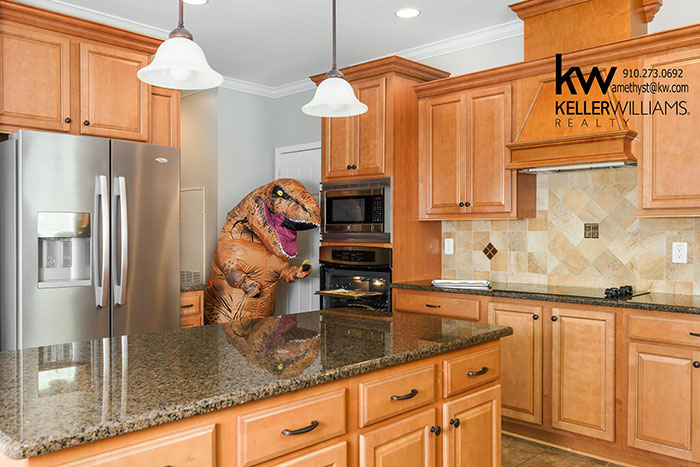 Pin
She knew just the photographer to showcase her vision and the house. Michael, of Mike Wallace Photography, is also an active duty soldier at Fort Bragg.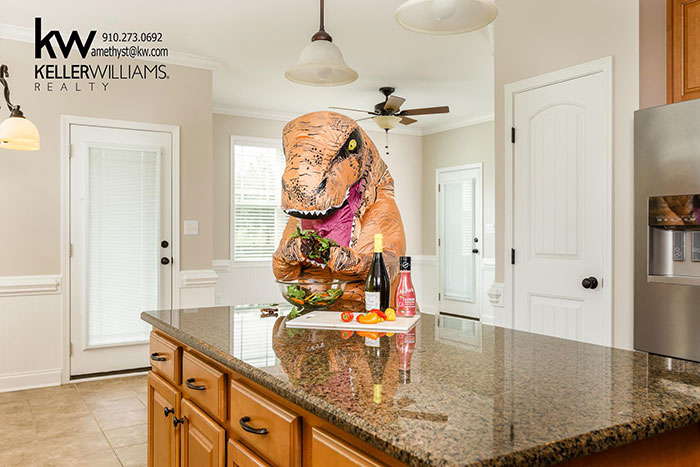 Pin
Amethyst believes that while selling real estate is very serious profession, you can certainly have a lot of fun making dreams come true.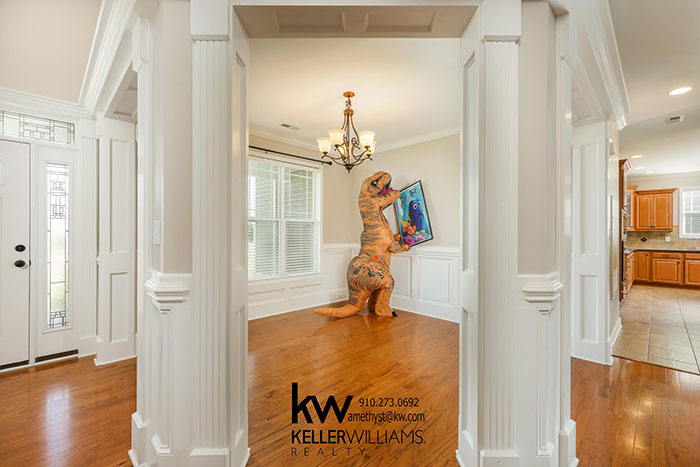 Pin
I agree with her. I mean, how can you NOT call this fun?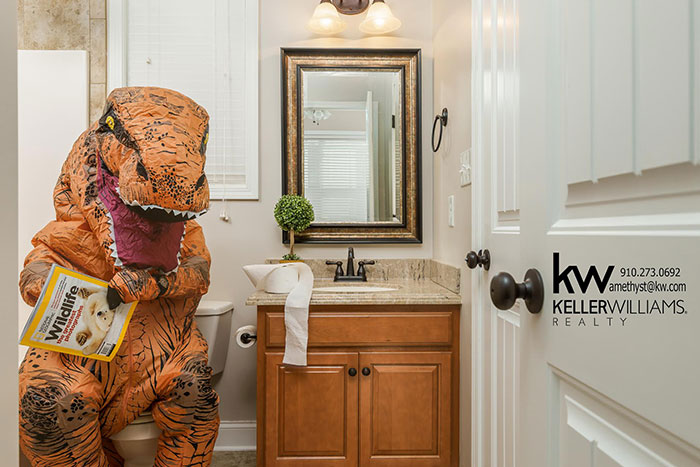 Pin
She says her goal was to place T. Rex in human situations to invoke a little humor, while allowing people to see the beauty of the home for sale.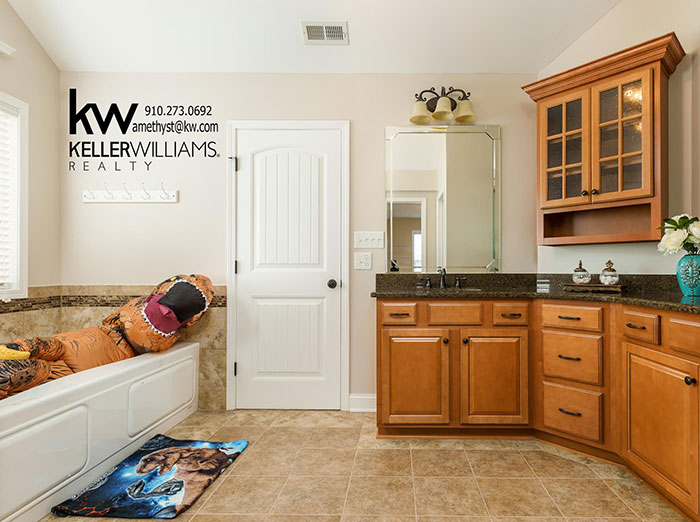 Pin
Who knew T. Rex did yoga? More importantly, who knew T. Rex was a female?!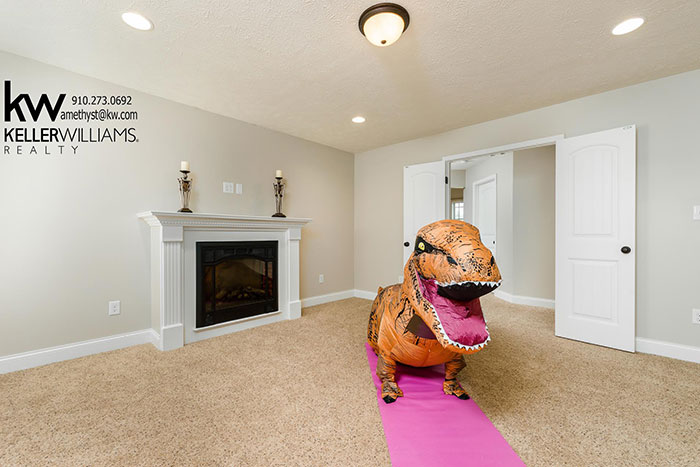 Pin
Fun fact: Her favorite picture from the shoot is below. It's T. Rex with The Heritage Flag, a custom-branded American Flag made of whiskey barrels that she gives to her Veteran clients.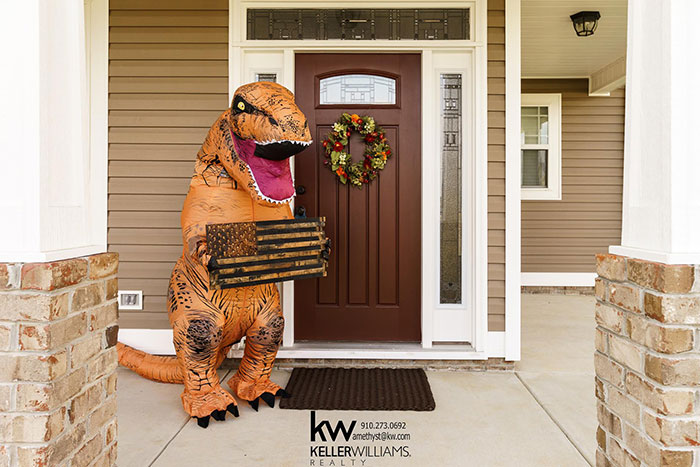 Pin