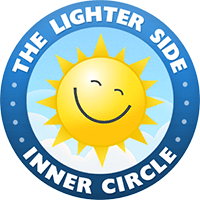 Inner Circle
members: Share a personalized version of this article from the
members area
.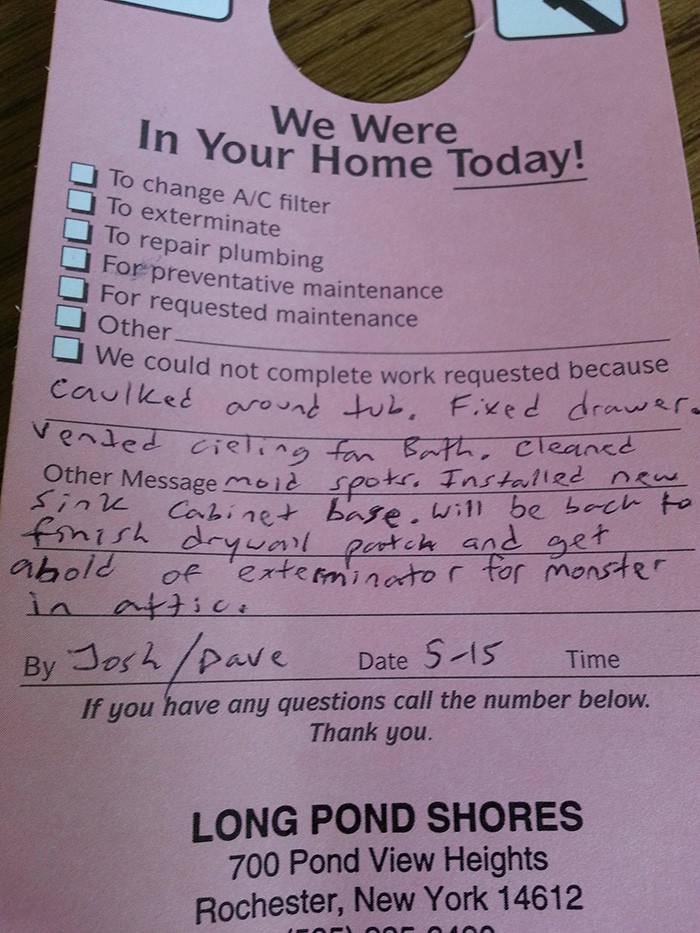 Whoa, wait, what?!
…Tub caulking? Check.
…Mold spots? Check.
…New cabinet base? Check.
…Incomplete drywall patch? Fine.
Monster in the attic???
Yeah, it's easy to understand they have to return to finish the drywall patch… but a "monster" in the attic? What kind of monster? Rat? Snake? Werewolf? How big? How many teeth? Claws? Venom? Will garlic work while I wait? Does any of that even matter?? No!!
We've all needed our tubs caulked or a drawer fixed here and there in an apartment. That stuff is pretty routine. But what about monster extermination?
Apparently life-threatening horror and monsters are that common for the maintenance crew that filled out the above report posted on Reddit.
"Will be back to finish drywall patch and… OH, BTW… get ahold of exterminator for monster in attic."
I can imagine the person writing it now, "No big deal, it's only a monster…" *yawn*
Are you kidding me!? This is the stuff of nightmares, only worse because it's real life! And they'll be back at some point to handle this monster problem?
Get your act together, maintenance guys! Please take care of life-threatening issues before fixing any more drawers. Because this is a total outrage.
In fact, this general lack of compassion from apartment management is one reason why we at the Lighter Side of Real Estate advocate owning your own home. Not to mention the financial benefits…
… oh, and to avoid living under the inevitable neighbor from hell.