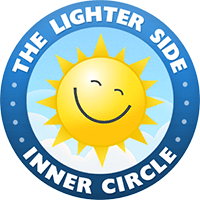 Inner Circle
members: Share a personalized version of this article from the
members area
.
ll happy couples have big dreams of their ideal home. Some imagine a cabin in the woods. Some want a victorian style house, others a condo by the beach. Well, in this case, a couple decided to go for something a little different. They purchased the St. Nicholas Church, located in Kyloe, Northumberland UK. This church was built in 1790 and abandoned soon after; that is, until it was purchased by said couple. What they created was a masterpiece of livable antiquity.
The property has 1 acre of land, 4 or 5 bedrooms, 2 bathrooms, 2 reception rooms, two kitchens, and an open concept living area. The headstones didn't dissuade the buyers at all…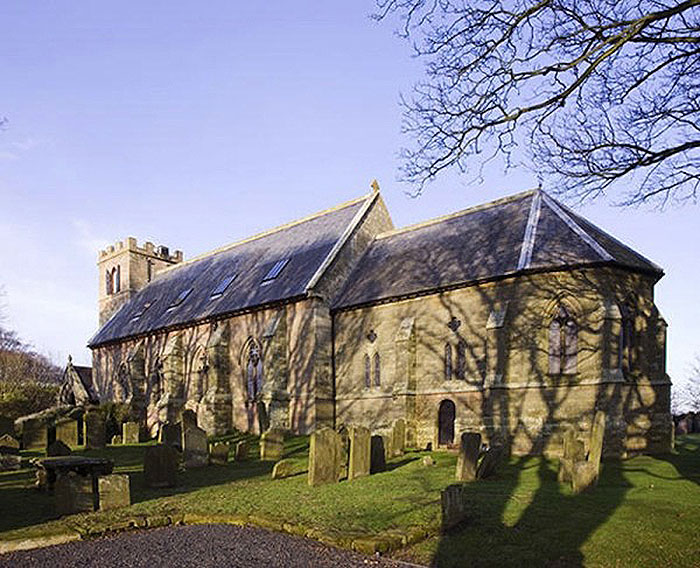 The entryway is deceptively simple. Once you step through…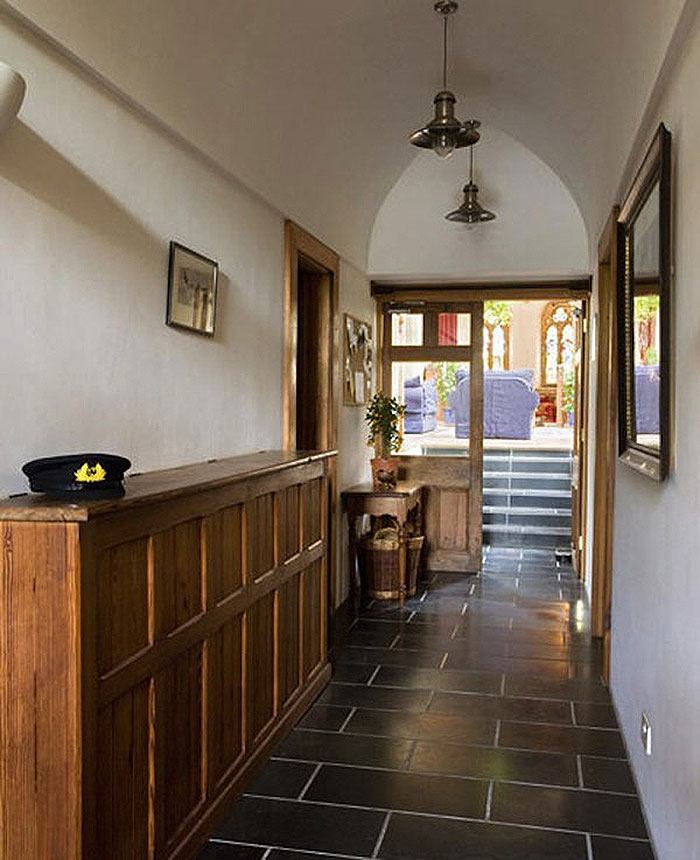 Is that vaulted ceiling high enough for you? Can't imagine what it costs to heat the place.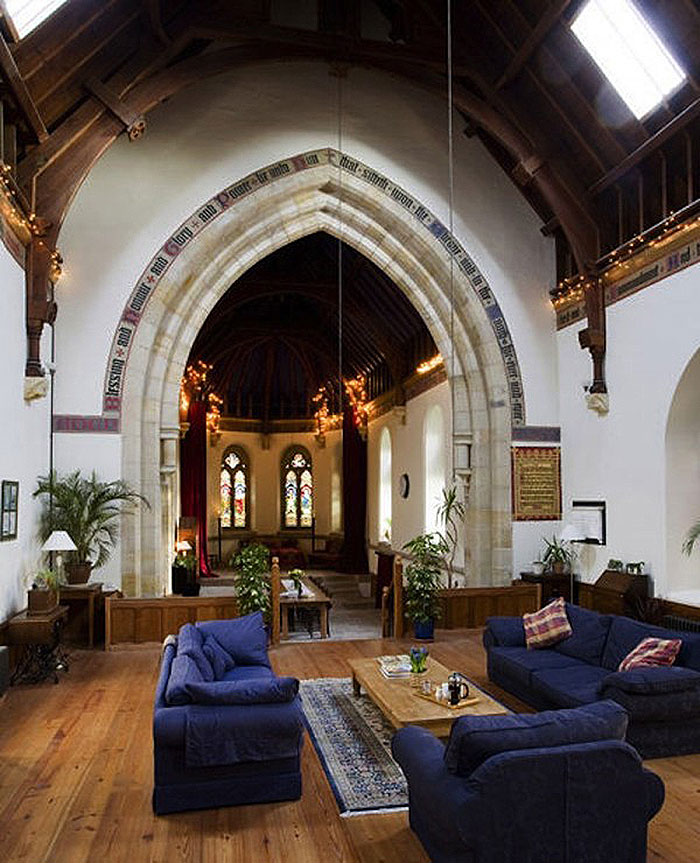 Notice the dining room is just a little further down. Plenty of room for a couple of families. However, it may be a little awkward considering…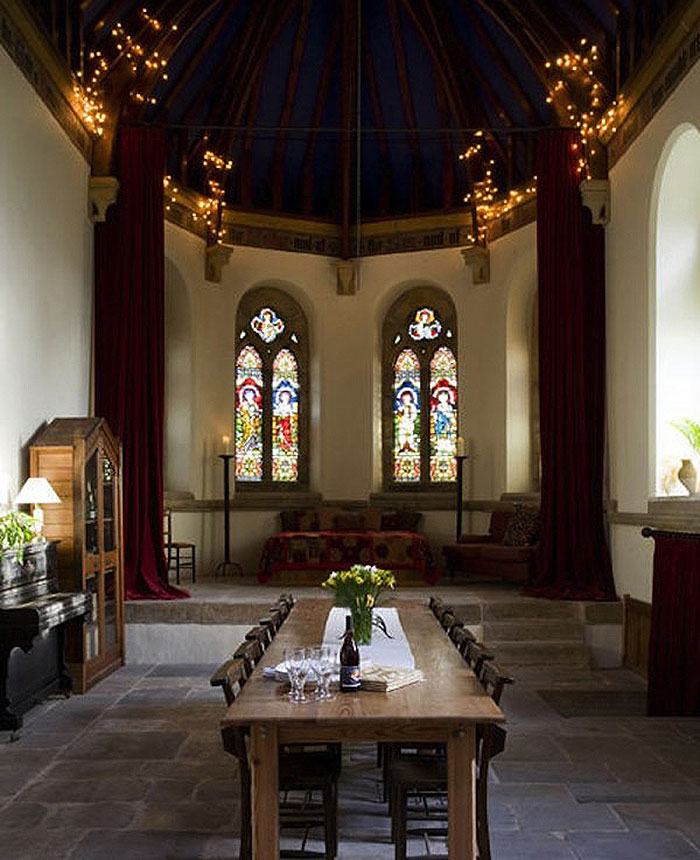 …the master bedroom is in plain sight just a little further up.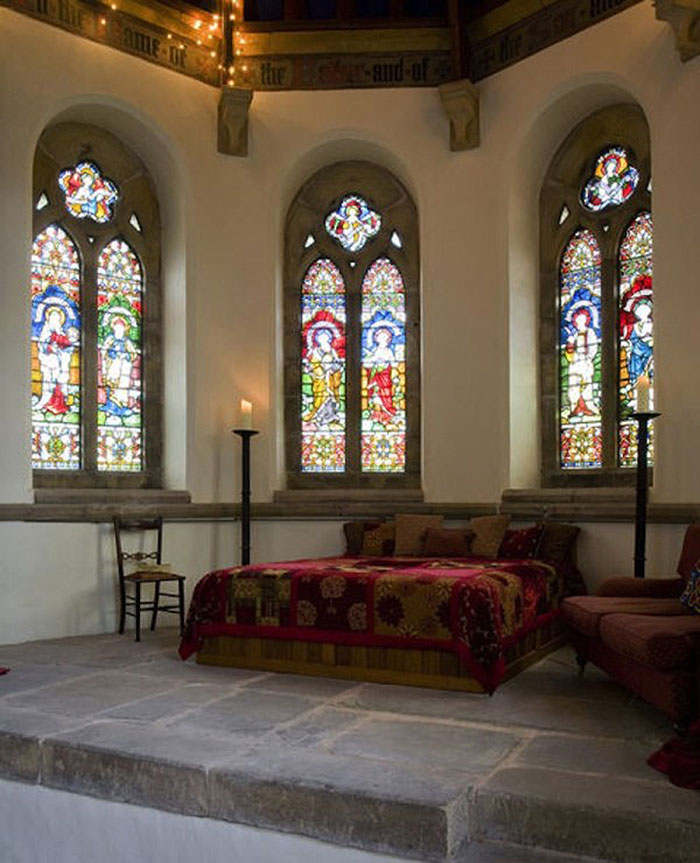 How about the ambiance in this bathroom?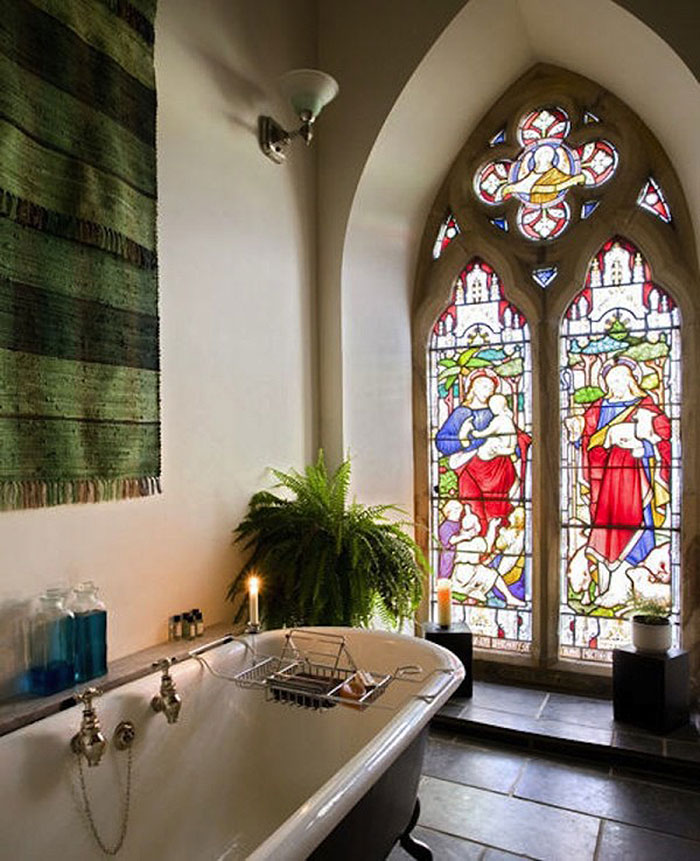 I like the guest room. It's just unique enough with the right amount of cozy.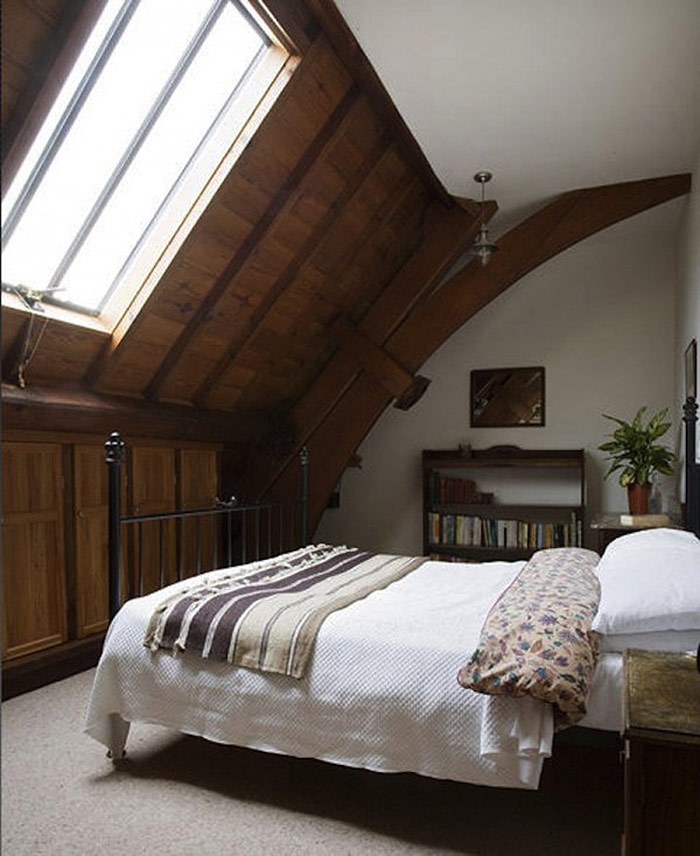 The staircase has old world charm with the modern convenience of a storage space underneath.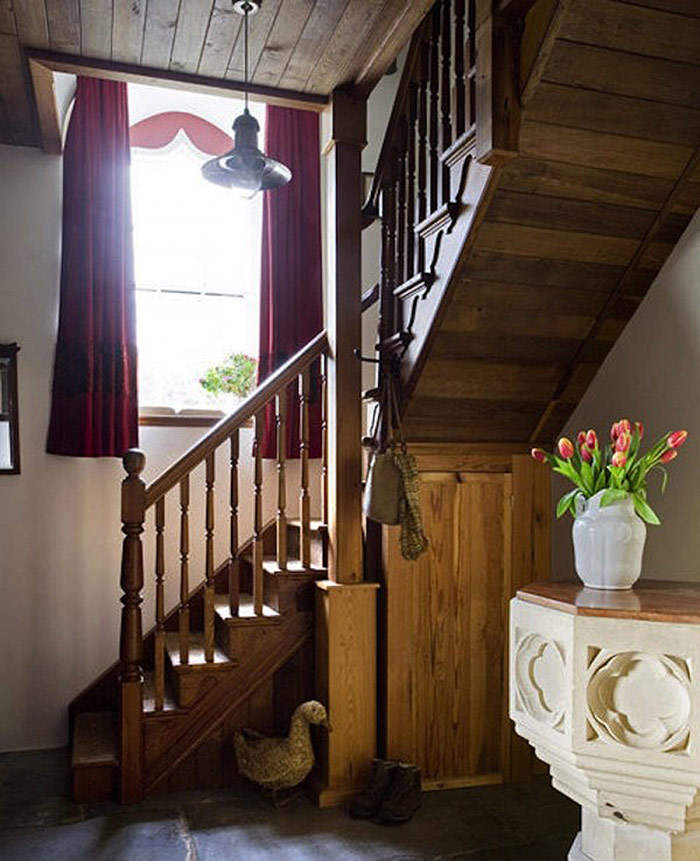 One of my favorite rooms is the kitchen. The way they blended antiquity and modern style is perfect.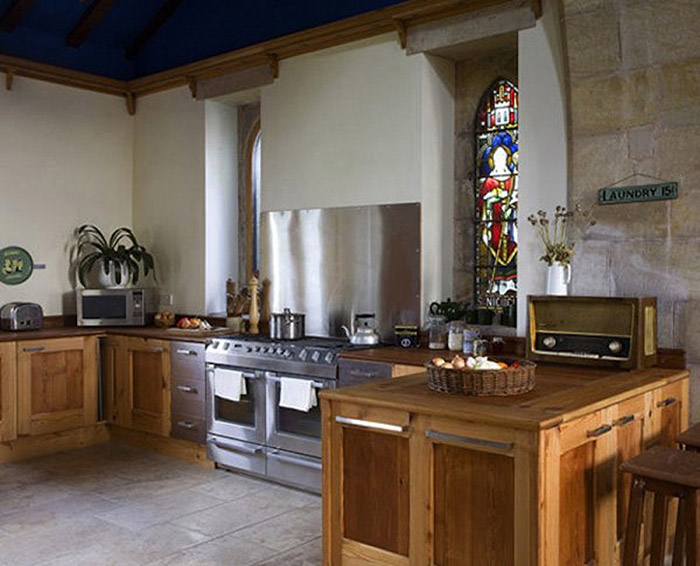 ---
If you liked this one, you'll love this: