Inner Circle
members: Share a personalized version of this article from the
members area
.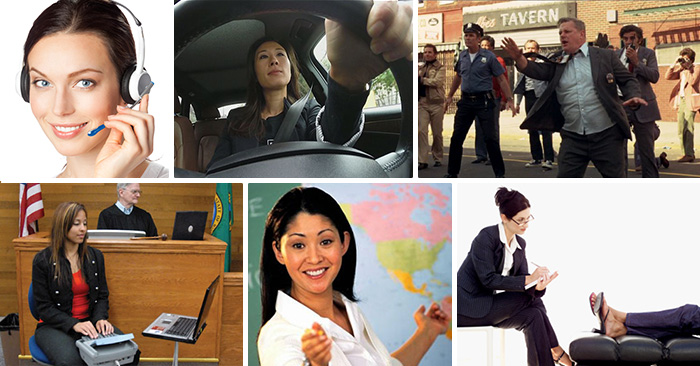 Pin
The title of this article was almost this: 7 Backup Jobs If I Ever Decided To Quit The Crazy World Of Real Estate. But as crazy as real estate can be at times, I'll never quit this profession. I'm a lifer; real estate runs through my veins.
But I was thinking about all the skills required to be a successful agent, and I realized how numerous they are! So as a fun mental exercise, I compiled a list of other professions most agents would excel in, based on the skills required.
1. Teacher
Experienced Realtors and agents know that teaching and educating people comes along with the territory. On the daily, we teach buyers and sellers about the market, how not to rely on Zillow, how to manage their money, and how to act with urgency. We're constantly educating people on how to communicate effectively, give proper notice to schedule showings, and repeatedly stressing the need for their pre-approval letter. It almost feels like we've earned a Doctorate in Education with all the teaching we do!
2. Uber Driver
For as many miles and we've put on our cars, and the hundreds of cities we travel to while assisting clients, we could easily be Uber drivers. We'd probably not even need to use GPS, and as an added bonus we'd get paid the moment we performed our job, AND get a tip!
3. Call Center Operator
For as many miles as we put on our cars, we put triple that many minutes on our phones. Making phone calls all day, every day, is second nature to us! And for us ladies, the stylish headset with attached microphone could complement our wardrobe too!
4. FBI Negotiator
Negotiating is an art form, and when we learn how to master this we can actually put that talent to use as a hostage negotiator. It doesn't end there, either. We could mediate court cases, marital disputes, or work as an advocate for human rights and other important causes. Some of us could even replace Captain Kirk and become the new Priceline negotiator!
5. Court Reporter
Most of us could easily be one of those freakishly fast typing court reporters! We're speed demons when it comes to typing and texting. Having to fill out purchase agreements, disclosures, addendums, and amendments has helped us become masters of typing… and with some serious accuracy.
6. Therapist
Having to counsel frazzled buyers, stressed sellers, mediate between couples and co-op agents while remaining neutral with all parties involved is another talent that real estate has taught us. Most of us deserve a Doctorate degree in psychiatry also.
Knowing I have all the skills necessary to rock all of these jobs tells me that I am meant to be a real estate agent. What other career allows me to utilize all of these assets, and be self-employed?