Inner Circle
members: Share a personalized version of this article from the
members area
.
The most successful real estate agents don't actually sell homes. They sell the lifestyle attached to them. This might sound like semantics, but it's true. And rarely do you come across a lifestyle-selling piece of cinematic genius like the video below. And for $32,850,000 this lifestyle could be yours.
Check out the video below — it's a dandy!
H/T TheChive
Listing Description – Link
This sexy contemporary masterpiece is perched atop the premier Bird Street, Oriole Way, in the star-studded neighborhood at the 50 yard line of Beverly Hills and West Hollywood, just minutes from Rodeo Drive, Soho House and the legendary Sunset Strip.
Stunning 280° views all the way from downtown to the ocean and everything in between. Close the doors behind you to enter serenity; this is your own private island off the Sunset Strip, an entertainer's dream to host any one of your exclusive events.
A 4-year project that spared not a single expense, the home features the finest stone, marble, wood, and state of the art Crestron smart home technology. Complete with a gym, spa, theater, 2000sq.ft. master, wine cellar, tremendous subterranean garage to store exotic cars, and offered fully furnished with world-class décor by IN-EX showroom. Walls of glass disappear. Large grassy lawn, full outdoor kitchen, fire pits, and saltwater infinity pool against the LA skyline.
Don't wait, this home is irreplaceable.
Contact Information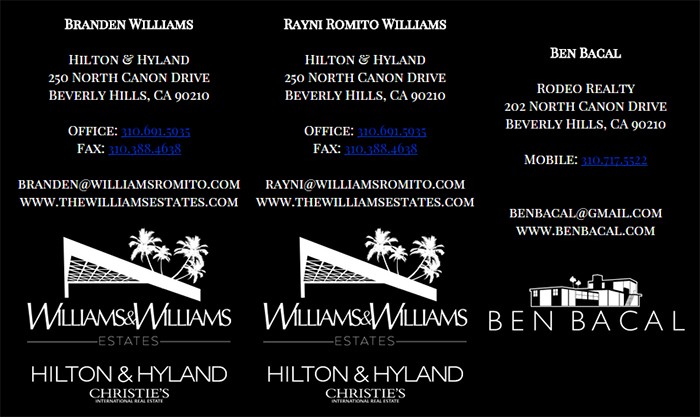 Pin