Inner Circle
members: Share a personalized version of this article from the
members area
.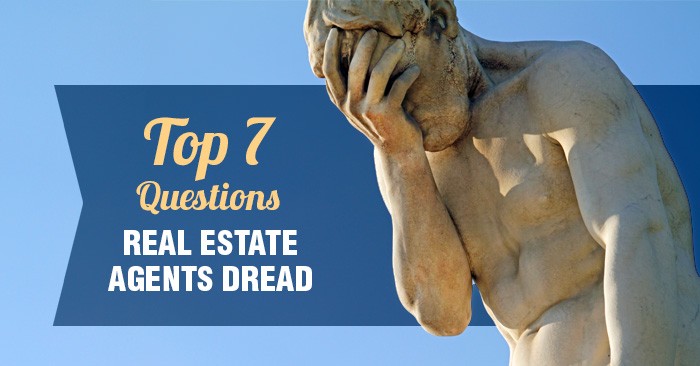 Pin
Real estate agents aren't fragile people. We've heard it all. And for the most part, we have a great sense of humor about the things we hear and see in this line of work. You can ask or tell us virtually anything — in fact, you should if it's relevant to buying or selling your home.
But some of the things clients ask… well, we dread. You probably mean no harm by asking them, but let's talk about this anyway, shall we?
This list was compiled from answers to a question we asked our Facebook Page, which was: "Name the top questions you dread being asked as a real estate agent." Here were some of the top replies:
1.
2.
3.
4.
5.
6.
7.
So there you have it! Let's file this under "edutainment" — important enough to talk about, but light enough that it's not the end of the world if you've ever been guilty of asking these things. (Just please remember this article in the future.)