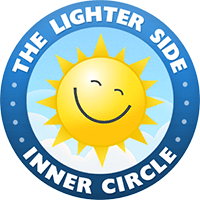 Inner Circle
members: Share a personalized version of this article from the
members area
.
I find that most non-real estate folks have no clue what the word "escrow" means. To illustrate their confusion, there's a funny scene from the show "Portlandia" that hilariously exaggerates how confusing it is. You'll probably get a kick out of this. Enjoy.
So what really is escrow?
Very simply defined, an escrow is a deposit of funds, a deed or other instrument by one party for the delivery to another party upon completion of a particular condition or event. The California Escrow Law : Section 17003 of the Financial Code : provides the legal definition.
(click each question to reveal the answer)
---
---
---
---
Prepared by the Escrow Institute of California, P.O. Box 5792, Orange, CA 92613-5792
(The information presented here was taken from a pamphlet prepared by the Escrow Institute of California to be handed out by escrow companies to their clients. We decided to present it pretty much as written because escrow companies very rarely get to explain what goes on in escrow in their own words. Usually your lender or Realtor explains the function of escrow to you. Most escrow officers do not feel we do an adequate job of explaining their important role in a real estate transaction).
Additional Note: For states that do not have escrow, we hope to have an article written about settlement practices in other states.