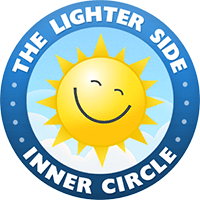 Inner Circle
members: Share a personalized version of this article from the
members area
.
Everybody knows that real estate agents like to share property listings on Facebook from time to time. Feedback is always nice to receive, but what if people wrote what they're really thinking when they comment? Here's what it might look like…

Special thanks to a few friends (and contributors to the Lighter Side) who allowed me to use their photos for this parody post. They are:
Joe Kerouac: Joe Kerouac's Real Estate Blog
Seth Williams: REtipster
Kenny K.: Sales Humor
Would YOU like to contribute to the Lighter Side? If so, get in touch!