Inner Circle
members: Share a personalized version of this article from the
members area
.
1. Feeling like the perfect home is just out of reach.
It doesn't matter how much you can afford to spend… it'll feel like if you could just afford a little bit more, you'd be totally happy with the choices.
Don't sweat it. It's not really true. Stick to your budget and pick the best house you can for the amount you can spend. Even buyers in the millions go through these same feelings.
A good trick is to set your price limit lower than you can actually afford. Then, when you do start feeling this way, you can satisfy that feeling while still staying within your limits.
---
2. Feeling like you're going to get fired from your job.
You're going to be obsessed with looking at houses online. This will seriously impact how much you get done at work. You'll feel worried, but that won't stop you. But you most likely need your job in order to buy a house.
My advice? Get really good at sensing when your boss is coming so you can switch screens.
---
3. Feeling like a ninja.
Sensing your boss will make you a master of sneaking peeks at houses online. It's inevitable. All serious home-buyers do.
This skill will make you feel invincible. Like you'll never get caught. So you'll get bolder…
…and at some point, a house will come on when you least expect it. It'll look perfect. You're not gonna want to miss out on it. So you'll sneak out of work to go see it.
---
4. Feeling like you're back in gym class.
Remember not being chosen for one of the teams until last in gym class? (For the record, I don't remember that feeling either… but we all know what it could've felt like.)
Doesn't seem to matter how slow the market is. The minute you find a house you love, there will be like 5 other buyers putting offers in on it.
As long as a house is priced appropriately to the market, there's just a good chance you will end up competing against other buyers. Doesn't matter how good you were at dodgeball, my friend. There's a good chance you will end up feeling like "that kid" did in gym class back in the day.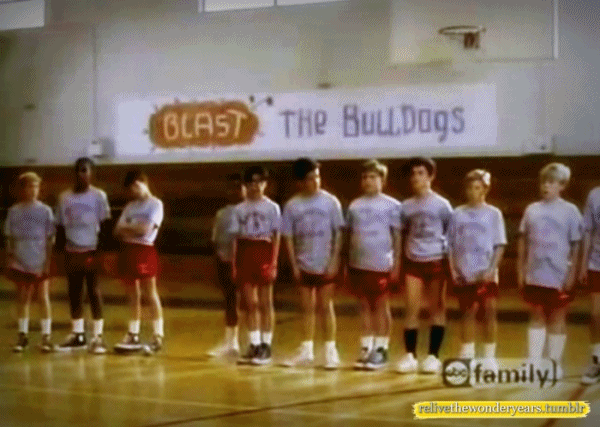 Pin
---
5. Feeling like you've aged overnight.
There's a lot of "hurry up and wait" in the sales process. Things often take longer than you expect. Especially if you go after a short sale. Lots of buyers and agents avoid these. And for good reason (because "short" sales are not short). They take forevvvvver.
Just know that short sales are not necessarily better deals. But they'd better be because you'll pay a premium for the deal in terms of time and patience.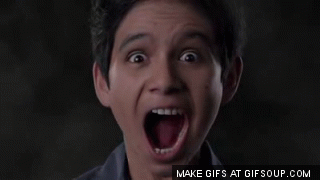 Pin
---
6. Feeling sorry and / or guilty…
Buyers are often surprised by some of the feelings they go through in terms of dealing with agents.
Sometimes people feel sorry for taking too long to find and buy a house.
Sometimes it's for ending up not buying a house at all after the agent spent tons of time showing houses to you.
Often it's for not using an agent you know, whether it's family, friend, or just someone you know around town.
All of these things happen. It's an unfortunate truth and reality for so many agents. Most agents get used to it and know how to deal with the pains and frustrations. But sometimes it hurts relationships.
---
7. Feeling like a rockstar.
You find your house. You get your offer accepted. You are finally at the closing table…
Everyone in the room has their eyes on you. People keep pushing papers in front of you. They want your autograph…or at least that's how you should look at it.
Everyone always talks about having to sign your name so many times as torture. Like it's so hard to sign a bunch of papers. OK, fine, you may get carpal tunnel syndrome, but you may as well put the positive spin on the whole thing.
This one is more of a suggestion. Be like Harry Styles and smile as everyone in the room is just dying for your signature. Probably the closest to being a rock star you may ever get. If not, you should see if Yo MTV Cribs is coming back and sign up to show people where the magic happens.
---
8. Feeling shock.
Even if you got a good deal on a house, it's often shocking how much the mortgage will actually cost you over the life of the loan. Not the monthly payment, but how much you pay total, say over 30 years with interest.
Sure, you get told ahead of time. It's in some disclosure or another. But man, it becomes real at the closing table when someone is making sure you see it and sign that you saw it.
That's financing. Sometimes it makes sense to use other people's money. Sometimes it makes sense to use it and pay it off as quickly as possible. Sometimes it makes sense to pay cash…if you got it. It all depends on who you are and what your situation is.
But if you borrow money, there is certainly a cost for that privilege…
---
9. Feeling heartbreak.
This is one buyers often do not expect…
Once you've found and closed on your house, you won't see your real estate agent as much. So many times buyers and agents get pretty close.
You see each other often. You share tons of stuff together. You get used to seeing each other and the agent almost becomes like part of the family.
I know it may sound weird, but if you've been through it, you know exactly what I'm talking about.
Y'know what!? You should give your agent a call right now and check in. Bet he or she would love to hear from you.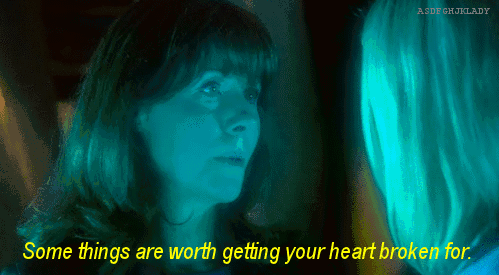 Pin
---
10. Feeling like you need to buy another house.
Hey, there's no better way to get over that heartbreak than to get back in the saddle and go buy another house!
Investment property, anyone!?