Inner Circle
members: Share a personalized version of this article from the
members area
.
It's often said that the kitchen is the heart of the home. But depending on the design, that heart may have some serious problems. From clogged arteries to bad flow, kitchens with near-fatal flaws are all over social media.
Wondering what could make a kitchen so unappealing you'd lose your appetite? Take a look and keep these mistakes in mind if you're planning a kitchen renovation soon!
1. Hide-away kitchen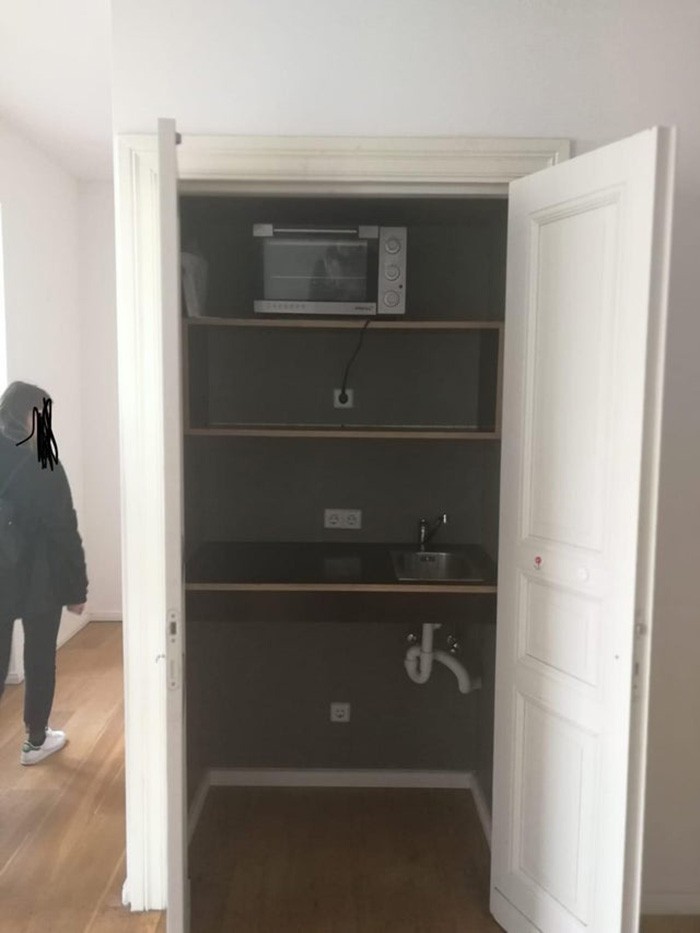 Pin
We've all heard of built-in bookcases but never a built-in kitchen! One benefit, if you've got a sink full of dirty dishes and don't want to see them, you can simply close the closet door and pretend they don't exist. Think of it as the Murphy bed of kitchens!
2. The see-through backsplash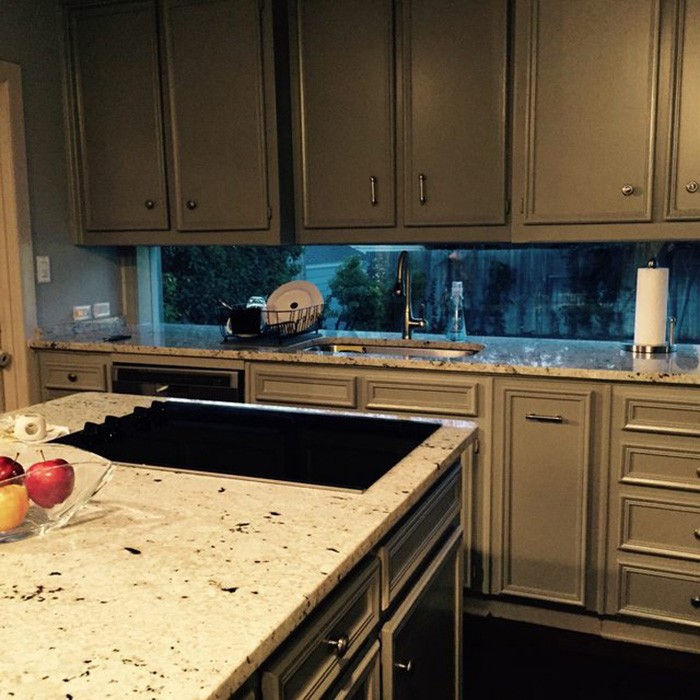 Pin
If you initially thought that backsplash was an aquarium, you're not alone. But it's a window. Into what? While it's a clever alternative to tile, you probably have to crouch if you really want to appreciate the view.
3. Tight workspace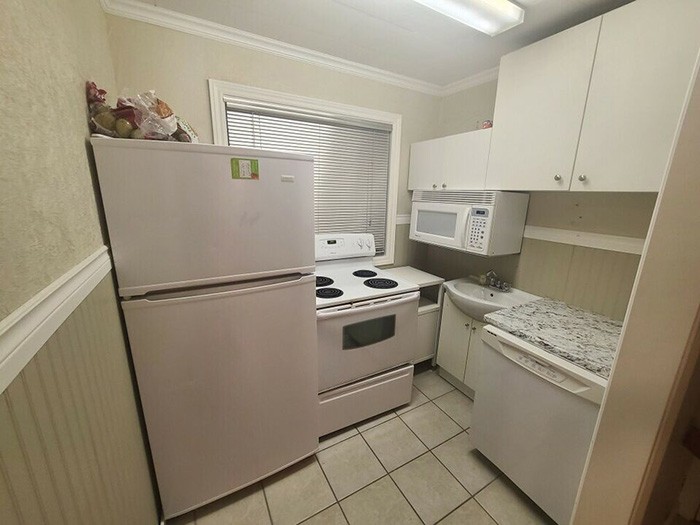 Pin
Chefs typically prefer the "kitchen triangle" configuration, which allows you to move easily from fridge to stove to sink. This is more like a kitchen flatline, and its appeal is dead on arrival.
4. Careful when you turn around!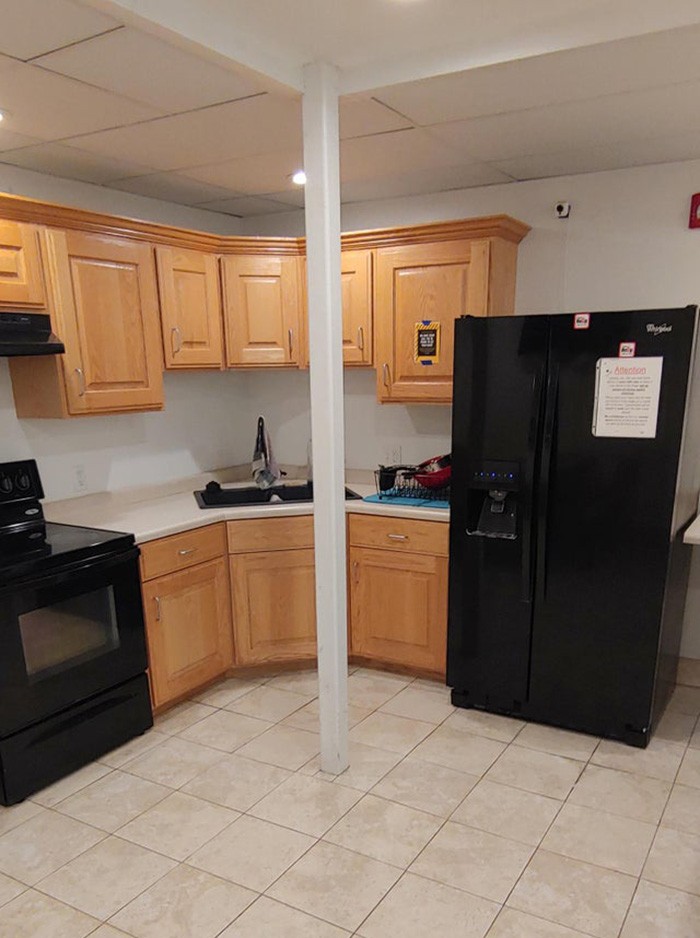 Pin
You know someone's bumping into that with something hot out of the oven!
5. In case you bounce around while baking…
Who doesn't get excited about a new recipe? But you usually don't need to pad the walls. That said, they do look like they'd be easy to wipe down.
6. Cooking up some conflicting shapes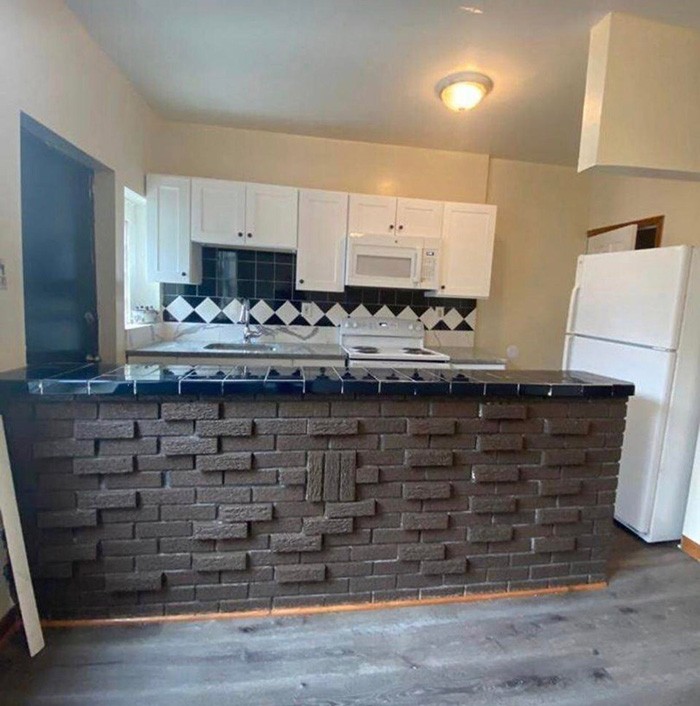 Pin
Too many cooks spoil the soup, and too many shapes spoil the kitchen…
7. Left, right, left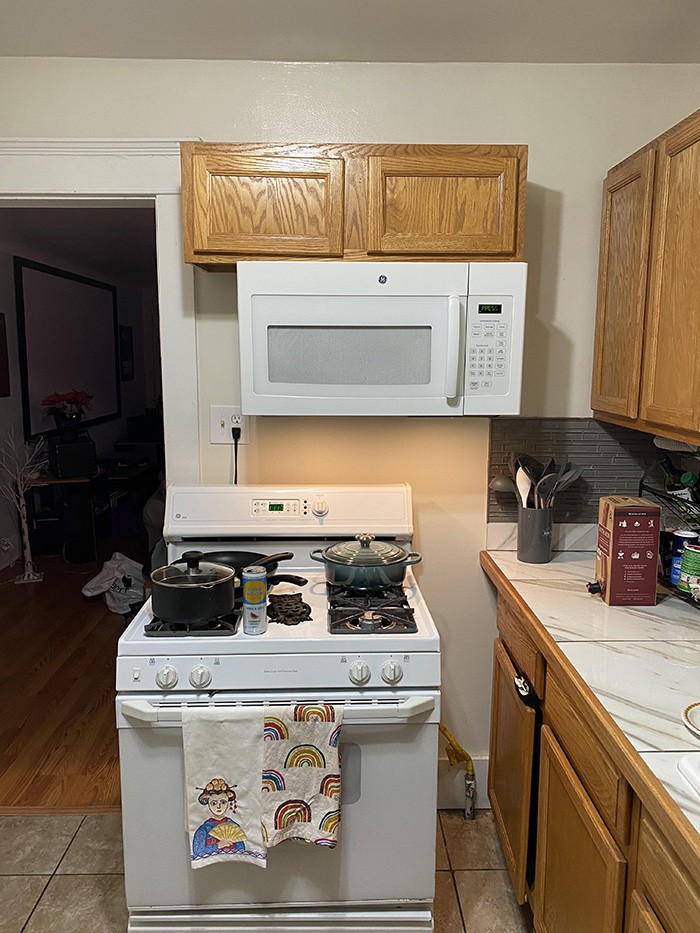 Pin
If you're a fan of symmetry, this kitchen is definitely not for you.
8. New diet strategy?
Who needs willpower when you've got this set-up? If you can't open the fridge, you can eat everything inside it!
9. Want to plug in that mixer? Think again.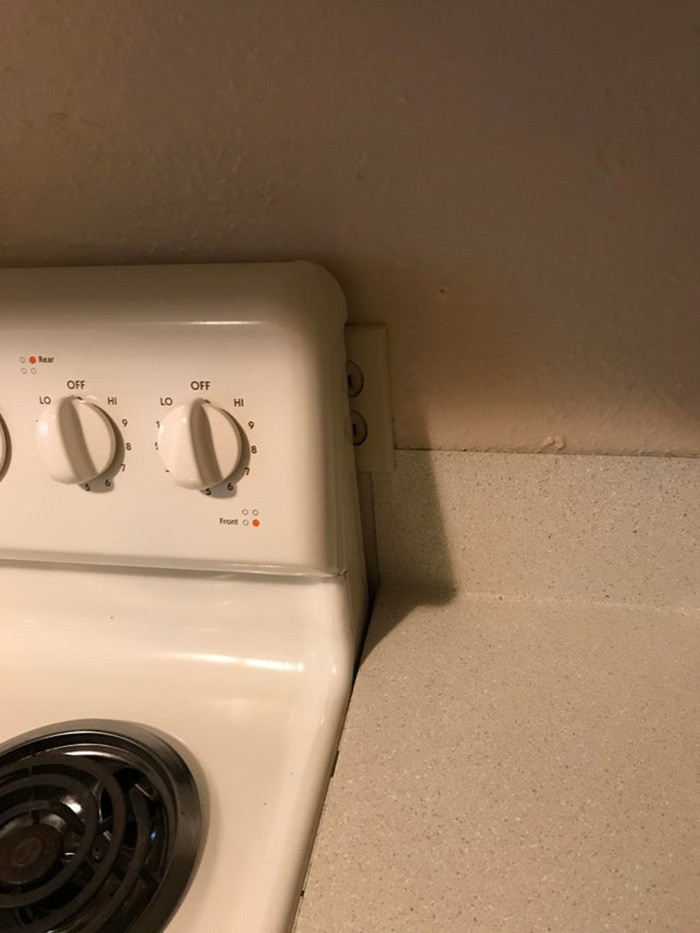 Pin
Peek-a-boo! Perfect for your one-prong electric cords.
10. Not a ringing endorsement for the chef
This might be the perfect backsplash for a Halloween party, but at any other time of year, it's just plain creepy!
11. Who needs a child safety lock?
If you're worried about young kids opening the oven door, fear not! Block it with these drawers.
12. A little to the right…
So close and yet so far! It looks like there's plenty of room to get this appliance in the right place. Let's hope someone slides that stove over so they can open it.
13. World's tiniest island
Got a lot of slicing and dicing to do? Better look elsewhere! There's not much room on this teeny island!
14. When your stove plays hide-and-seek
Worst hiding spot ever…
15. What the faux?
It's tempting to save a few bucks and tackle your kitchen makeover yourself. But if your faux finish looks like a faux pas, was it worth it?