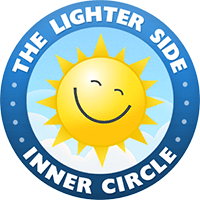 Inner Circle
members: Share a personalized version of this article from the
members area
.
Cathy Calhoun was a bank teller at The National Bank of Spring City in Spring City, PA. She ultimately went to own a jewelry store, upgrading her job from paper to gems. However, in 1989 the bank building went up for sale, and she decided to buy it. For what purpose? To turn into a home, of course!
She paid $52,000 for it, and it took 24 years of renovations to turn a rather unhomely place into what it is today. She had to keep a number of the bank features because they couldn't be removed (like the vault). They look awesome anyway! There's no telling how much she spent on renovations to get all the right curves in all the right places (you'll see), but she kept as true to the original bank design as she could.
The 5,200 square foot building, originally built in 1872, is now a 3 bedroom, 3 bathroom house, and there are many surprises within. This includes abandoned safety deposit boxes (who does that?) with over 200 that hadn't been opened yet. There's also reportedly a secret room where the bank's old printing press was located (she intends to tackle that soon), as well as a surprise in the basement that's much more mysterious. Watch the video to find out what that surprise is!
---
If you liked this one, you'll love this one: