Inner Circle
members: Share a personalized version of this article from the
members area
.
A group of real estate agents in Ann Arbor surprised a man by giving him a $2,084 tip for delivering one pizza Thursday, January 15, 2015.
The man, identified only as Rob, was stunned and said on video, "All I did was deliver pizza."
Agents from Keller Williams Realty all pitched in while attending the company's regional conference. Besides cash, the man received a Visa gift card, lottery tickets and letters of encouragement.
Talk about a "special delivery." Watch it all unfold in the video below.
Todd Foster, a follower of our Facebook Page, was there and snapped this pic of Rob.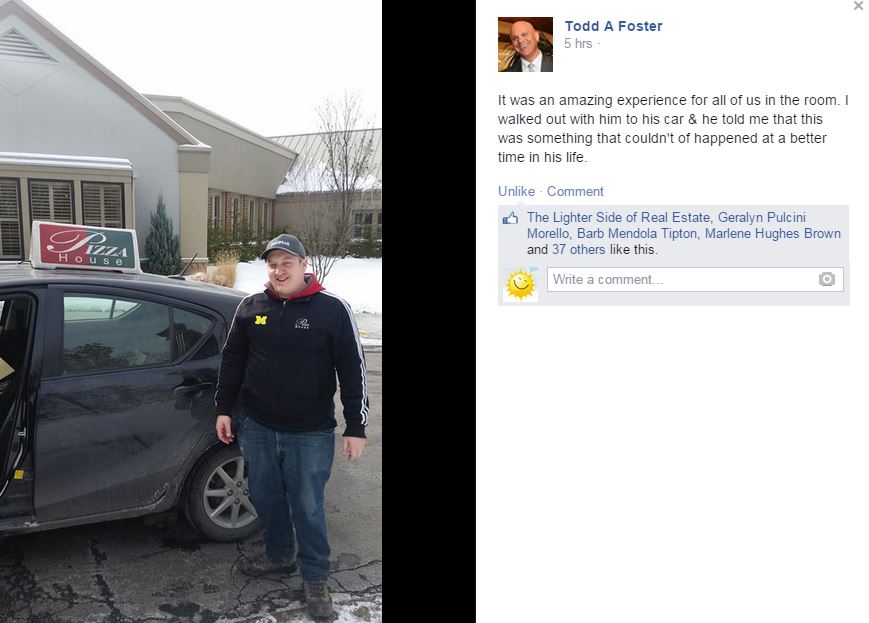 Pin