Inner Circle
members: Share a personalized version of this article from the
members area
.
When it comes to home decor, there are lots of styles to choose from, and their applications vary wildly from home to home.
But did you know that tastes also vary by state?
It's true. Trends vary by where you live. According to data from Google (and a really great graphic made by the folks at Living Spaces), there are seven main design styles that are popular right now… and the people in every state show a distinct preference for one of these styles.
Pin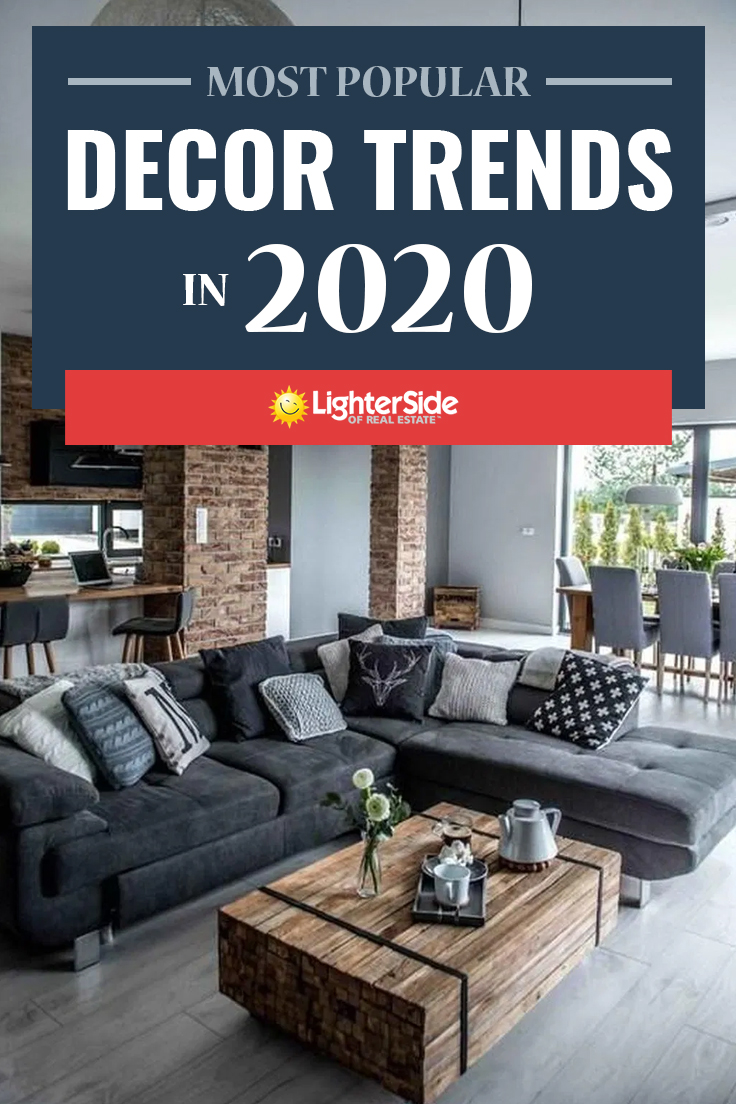 These States Love The Bohemian Look:
Alabama, Alaska, Arkansas, Connecticut, Hawaii, Indiana, Kansas, Maine, Mississippi, New Mexico, North Dakota, and Virginia
With an eclectic mix of interesting items and appealing textures, Boho style decor is carefree and relaxed. Just like the style itself, a wide variety of states call this style their favorite — from the farthest west to the farthest east, Boho is here to stay.
If you like variety and comfort, the Boho look might be right for you no matter where you live.
Boho Style
These States Prefer Contemporary Style:
Maryland, Massachusetts, New Jersey, Nevada
Contemporary style really came into its own over the last 50 years or so. Think of it as Modern's easygoing brother. They both share a love of simplicity, bold color, and clean lines, but Contemporary decor is more rounded, soft, and comfortable. It's interesting that three East Coast states and one Old West state went this way. Maybe a lot of East Coast folk made their way to Vegas?
If you favor open spaces and a sleek but comfortable aesthetic, consider Contemporary style for your home.
Contemporary Style
These States Went Crazy For Coastal Decor:
Delaware, Florida, South Carolina
This one's kind of a no-brainer. All three states that love coastal style for the home are beachy destinations. That doesn't mean the folks in these states are hanging fishnets and oars on the wall à la Red Lobster, though.
Coastal style in 2020 means beachy vibes — bright and airy, with clean, unfussy lines and classic colors. Earthy textures are also part of this scheme, so if you like grasscloth and linen, then coastal might just be the right style for you!
Coastal Style
These States Fell In Love With Farmhouse Style:
Georgia, Idaho, Kentucky, Louisiana, Missouri, North Carolina, Oklahoma, Tennessee, West Virginia, Wyoming
Back in 2013, a little show called Fixer Upper aired for the first time on HGTV. From then on, farmhouse decor exploded in popularity, and in these 10 states, it's still the reigning queen of all styles.
Now, Chip and Joanna Gaines didn't invent farmhouse decor, but their show certainly helped usher it into the mainstream. With traditional shapes, rustic finishes, and warm, homey colors and textures, farmhouse is a very liveable style and that's why it's still popular in many places across the US to this day.
If you like a mix of well-loved classic items and new country-chic touches, then Farmhouse would be a great choice for your home!
Farmhouse Style
These States Think Industrial Decor Is Ideal:
Arizona, Illinois, Iowa, Michigan, Minnesota, Montana, New Hampshire, New York, Ohio, Pennsylvania, South Dakota, Texas, Utah, Vermont, Wisconsin
In years prior, many of the states that favor Industrial once thought Farmhouse was tops. Industrial style is kind of a more modern version of Farmhouse, so many of the homeowners who made the switch just updated a few pieces rather than going for an overhaul.
Industrial style gives a nod to the steampunk trend, so if you're a fan of salvaged and upcycled wood and metals, then this look will probably appeal to you!
Industrial Style
These States Adore Mid-Century Modern Style:
Nebraska, Oregon, Washington
Mid-Century Modern is a style based in — you guessed it — the designs of the mid-20th century. The "futuristic" look created in the 40s and 50s has a Jetsons-esque vibe, so it's no surprise that it's popular in tech-heavy Washington and neighboring Oregon. As for Nebraska, this midwest state has a long-standing history of appreciating the tried-and-true.
Featuring clean lines, organic shapes, and bold statement colors, Mid-Century Modern looks good in a variety of homes and, if the last 70 years is anything to go by, it won't go out of fashion any time soon.
If you like designer classics and retro overtones, then MCM could be the perfect scheme for your home, too.
Mid-Century Modern Style
These States Have A Soft Spot For Scandinavian Design:
California, Colorado
With a cool, airy, minimalist vibe, and sleek, functional furniture, Scandinavian design feels both futuristic and timeless. California is usually at the forefront of trends, so expect Scandi style to sweep eastward in the near future.
Low pieces with slim legs, simple but bold accessories, and primary colors play a big role in Scandi design. The ultimate in unfussy decor, this is a good look for homes of any size.
Are you a fan of practical but warm and fashionable design? If so, Scandi might be just the thing for your home!
Scandinavian Style
…
Now that you've seen all of these styles and the states that love them, which style do you like best? And does your state agree, or are you the odd one out?