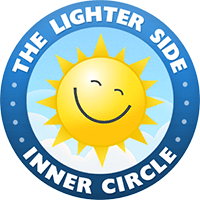 Inner Circle
members: Share a personalized version of this article from the
members area
.
Andrea Madison Romero of Phoenix, AZ isn't your typical Realtor. Yes, she does show and sell homes, like any other Realtor, but she also possesses a skill that sets her apart -- she can sing! Even more impressive? Her lyrics are hilarious!
"It was for a grand opening of one of my brokerage's new office locations," she told us. "I was having a challenge with a loan and thought my buyer was going to back out. I had 'Shake it Off' stuck in my head and rewrote the chorus.. and then just thought it would be funny to do the whole song."
Kudos, Andrea! The real estate community gives you a collective standing ovation. Video footage courtesy of Serena Pell.
(PS. The lyrics are below the videos if you want to follow along...)
~ One Day Off ~ the uncut live version featuring the talented Andrea Madison Romero!

Posted by Serena Pell on Tuesday, June 9, 2015